You are here:
Skalka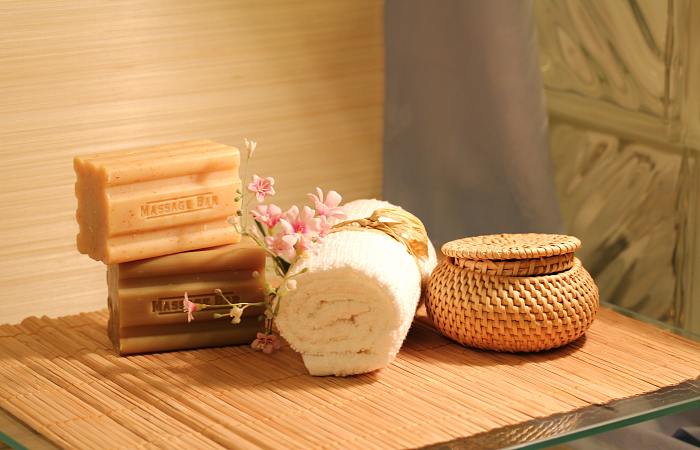 Skalka Spa is located 12 kilometres from Prostějov. Though you might think you are heading into the heart of Haná, the opposite is true. Skalka is situated in the slightly hilly terrain of the farthest spurs of the Drahanské Highlands. The isolated village is hidden in a valley surrounded by hills, ensuring the composition of the local mineral waters.
History
Skalka Spa was founded in 1928 and has almost a century of tradition behind it. Two sources of mineral water combine in the location where the Bařisko Pond used to be, and in the year 1928 Vilém Sonevend of Prostějov founded the sulphur alkalide spa there. In 1938, Dr. Schnabal conducted research and during his fifth probe discovered an Artesian mineral water spring with a temperature of 23 °C, spouting three metres high.
Therapeutic Procedures
All spa procedures are based on the use of mineral waters, which aid in the treatment of locomotory disorders, and rheumatic type disorders, especially degenerative types - arthritis. Successes have been noted even in reducing some forms of inflammatory arthritis, such as sciatic and vertebral syndromes. The spa has had a beneficial effect on dermatologic disorders, so it can be said that the waters here have mainly an anti-inflammatory effect. One can choose between the classic and the whirlpool treatments, which can be combined with massage, whether by the traditional hands-on approach or by water jet. After complete reconstruction and modernisation, which took place in 2004, patients can take advantage of accommodations in twelve new single and double rooms in a building which is completely handicapped-accessible. Dining can be enjoyed all day at the U Pramene restaurant.
Indications
The composition of Skalka water is unique. Mineral waters in Sklaka are primarily rich in sodium, potassium, lithium, calcium, magnesium, manganese, iron, and ammonia, which gives the springs their characteristic odour. Water from the mineral springs is used both internally and externally for cures.
Other Available Services
For relaxation and gratification we offer a newly opened sauna, tanning, a cosmetician, or use of the spa park and forest park with natural pond for walks and rest. For those interested in sports, we offer a tennis court, miniature golf and pétanque, and a grass field for football. Cycling route no. 5013 goes through Skalka Spa from Prostějov to the Chřiby nature park.
Meetings and Incentive Tourism
For holding various events there is a large hall and lobby with a total capacity of 100 persons, which is part of a restaurant which has a hunting room for 24 persons. Events can be combined with reservations of treatments and procedures, accommodations and use of the outdoor areas of the park.
Other activities
Cyclotourism, spa tourism, curative stays, congresses, corporate events
Tipy v okolí
---
Turistické cíle
Akce