You are here:
Olomouc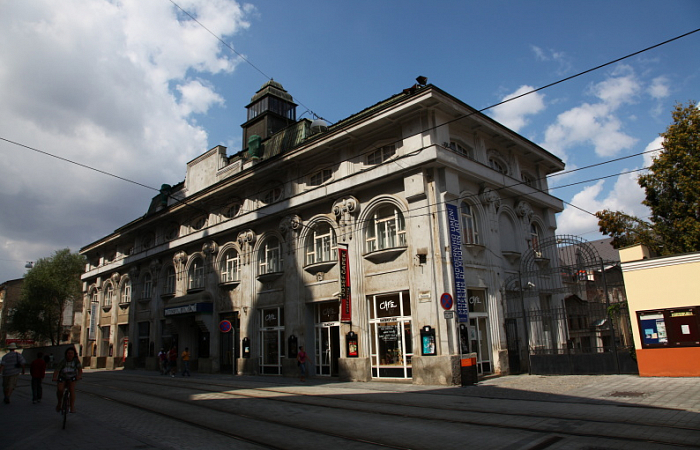 A multi-genre chamber theater organizes numerous musical, literary-dramatic, puppet and film shows in alternative genres, and also contemporary dance performances. The theater includes a gallery providing room for students and graduates of schools of fine arts. Located on Denis street close to Geographical Museum Olomouc.

The theater also organizes, or participates, in the production of several festivals: Days of Jewish Culture in Olomouc, One World, Big Inventory, EDO, AFO, Flora Theatre and others.
The Theatre of music supports the efforts of student and amateur theatrical societies by providing space and facilities with service from rehersals to hosting the final production.
Tipy v okolí
---
Turistické cíle
Accommodation
Where to eat and drink
Akce